The kitchen is an essential part of any home. It is where you plan and make your meals while engaging in conversations. The kitchen has a unique way of drawing people together when cooking. Hence, it is no wonder everyone wants to make the best kitchen.
Despite all the love a kitchen gets, it can sustain impairment from time to time as it is often used extensively.
Therefore, when building their kitchen, most homeowners want to plan it well. One of the most important elements to consider when planning your kitchen is the material to use.
You must consider a host of elements before finalizing the material you want to use to make your modular kitchen.
It is a challenging prospect, without any doubt. But put the uncertainty to rest as we bring you the best materials to build the modular kitchen of your dreams right here:
Stainless Steel Modular Kitchen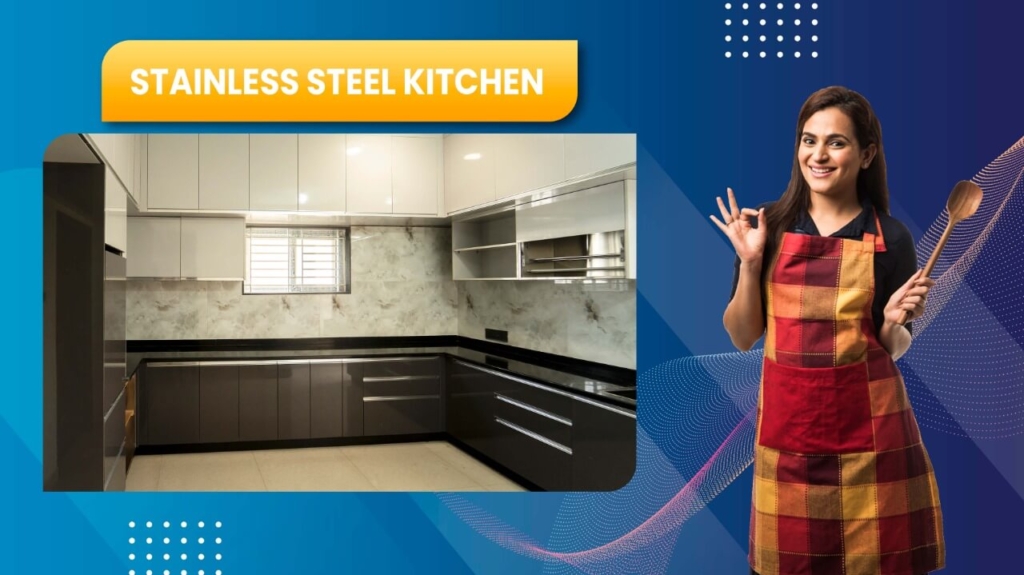 If you're looking for a kitchen that will last for years, stainless steel modular kitchen is the best option. Stainless steel is affordable and versatile, making it a great option for modular kitchens.
Here are some of the benefits of using stainless steel in your kitchen as it is:
Resistant to corrosion, which means it will last longer than other materials.
Easy to clean, you won't have to deal with messy spills or smelly food.
Lightweight and easy to move around, making it perfect for small kitchens.
Easy to maintain, you won't have to worry about a dirty kitchen.
Inexpensive, allowing you to get the steel modular kitchen of your dreams without breaking the bank.
Wood for Modular Kitchen
Everyone would agree that wood is stylish and elegant, adding a classy look to the kitchen. The natural designs on wood, such as grains and patterns, bring a unique twist to the kitchen interior. Another reason wood is perfect for a modular kitchen is that it can be modified to fit the designs of your choice, unlike a stainless steel modular kitchen. As there are many types of wood that can be used in modular kitchens, you can find th best one that works for your home.
Plywood for Modular Kitchen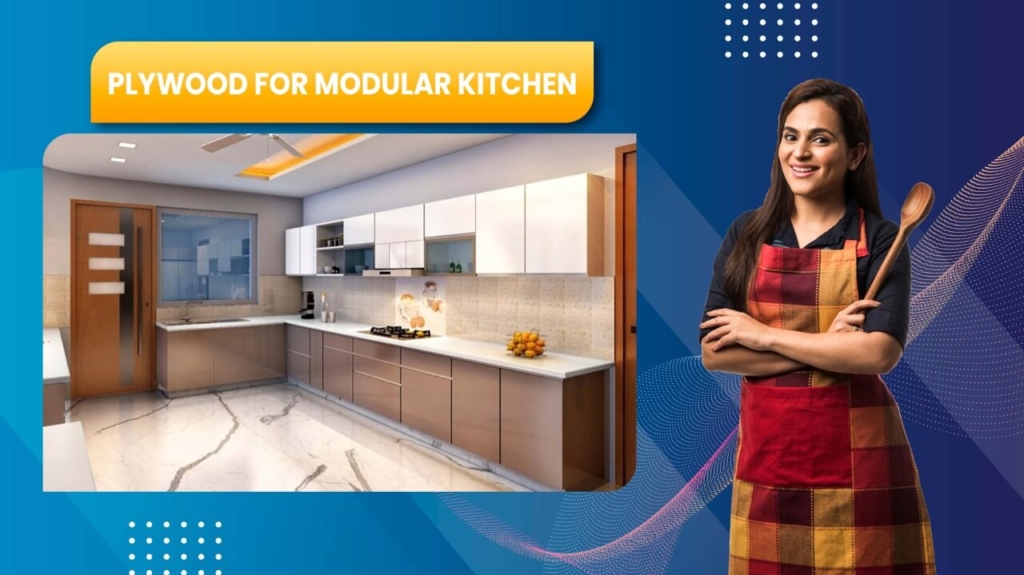 Plywood is another versatile material to build the walls and cabinets of your modular kitchen. When using plywood, you can build your kitchen in a fraction of the time and money that most other materials need. In recent years, Wood Plastic Composite or WPC wood panels have becom popular due to their adaptability, durability, and affordability.
MDF or Medium-Density Fibreboard
MDF is a strong and affordable material that you can easily assemble into custom configurations. MDF has become a highly preferred material for making a modular kitchen for its durability and economic nature during the last few years. However, when choosing MDF to build your modular kitchen, bear in mind that MDF is heavy, requires support, and is not as visually impressive as wood despite being durable and affordable.
Aluminum Composite Panel
The aluminum composite panel (ACP) is a new type of kitchen material with many benefits over traditional materials used for making cabinets and countertops. The ACP is a composite material consisting of several thin sheets of metal alternating with plastic sheets. The metal sheets provide structural integrity, while the plastic helps to protect the metal from corrosion. The ACP has many benefits, such as it is ffordable, customizable, eco-friendly, and light weight while being durable.
Stainless Steel 304 Grade + BWP Wood 710 Grade = Hybrid Modular Kitchen
Introduced by Tusker Kitchens, the hybrid modular kitchen is a concept that brings the best of stainless steel and wood under a single umbrella. Here, 304 grade stainless steel and wood are used together to build the modular kitchen. While the shutters are made from wood in a hybrid modular kitchen, the cabinets are made from 304 grade stainless steel.
A hybrid modular kitchen ensures tremendous lifespan for the kitchen as it can last for years. With a hybrid modular kitchen, you can also replace the shutter since it is the only part that may need replacement, unlike most other wood or stainless steel modular kitchens.
The longevity offered by a wood modular kitchen is less as wood can sustain a lot of damage. In addition, a stainless steel modular kitchen can last a long time. The hybrid modular kitchen also addresses most maintenance concerns that come with all other types of modular kitchens intelligently. You have adequate replacement options with a hybrid modular kitchen since it uses wooden shutters while guaranteeing long life with 304 grade stainless steel for the cabinets.
Another reason to choose hybrid modular kitchen over others is its resistance to stains and decolorations. The stainless steel used to make the kitchen cabinet does not fade due to liquid spills or stains. And it is also extremely easy to clean and maintain. If you are a strong proponent of the health of the planet, you will love the hybrid modular kitchen option from Tusker Kitchens. The 304 grade stainless steel used to build the cabinet is 100% recyclable and reusable.
Conclusion
While making a modular kitchen, you must go for a material that gives you value for your investment. As the kitchen is the most used part of the home, ensuring that you are using materials that can not only make your kitchen look great but will hold up against durability tests and give you years of use without needing to replace the entire unit.